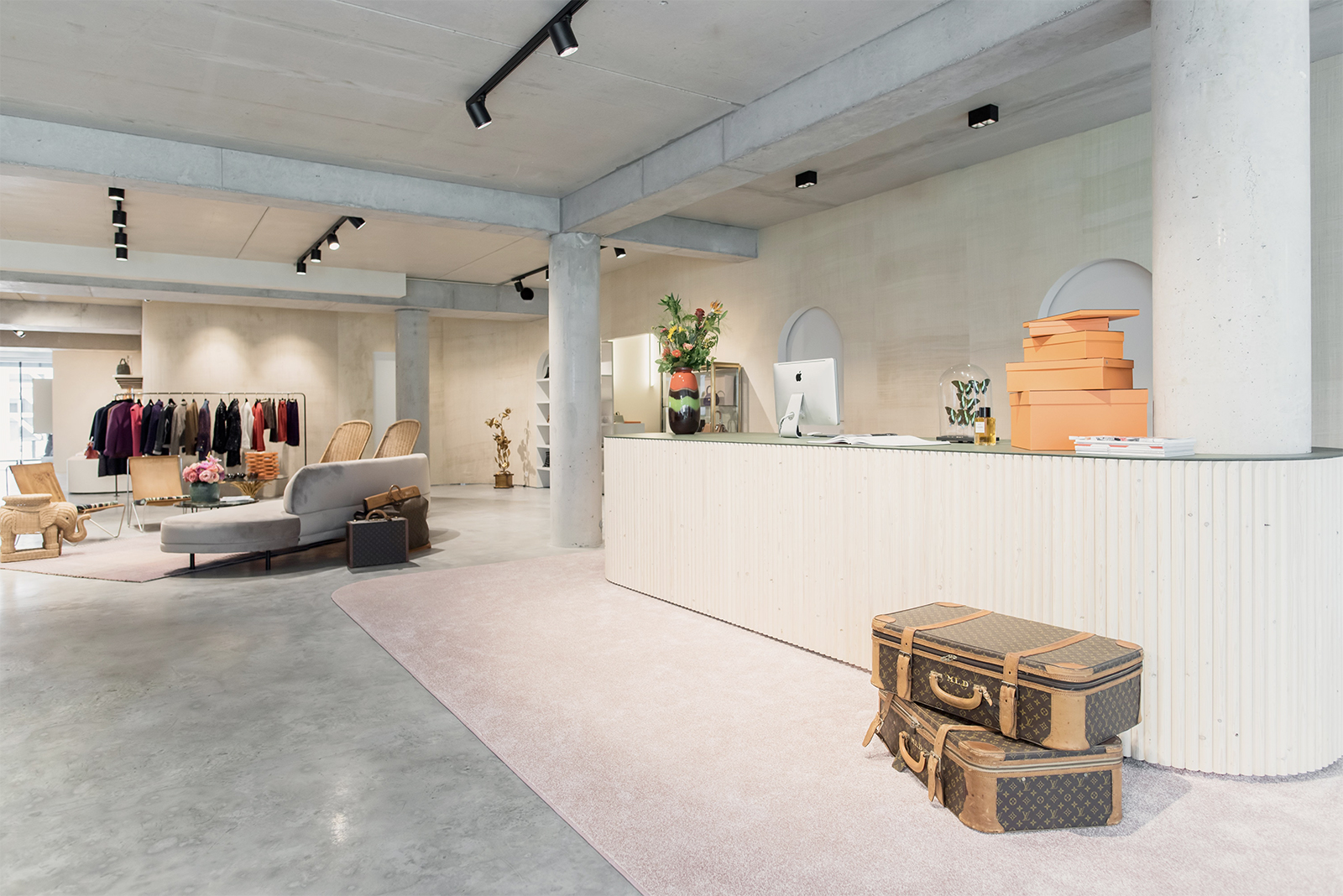 If you are looking for the best spots to shop vintage fashion, you'll eat your heart out at Labellov. Scroll down and get a taste of what luxurious vintage shopping truly looks like at Labellov!
Antwerp is known for its dynamic fashion community. The Antwerp Six+, who came into the spotlight in the '80s, paved the way for many others great design talents. A lot of young talents have followed in their footsteps and have since graduated from the Royal Academy of Fine Arts of Antwerp. Besides giving life to visionary fashion designers, Antwerp is loved all over the world for its unique boutiques, wonderful shopping boulevard de Meir and surprising shopping area's such as the Kammenstraat.
If you are looking for vintage stores, Antwerp is the perfect city! There are a multitude of vibrant and cool secondhand shops throughout the city. If you are looking for a shop selling designer vintage from high-end luxury fashion designers, then the city of Antwerp has got you covered too: welcome to Labellov!
Labellov specialises in authentic preloved designer fashion, with a focus on designer handbags, accessories, jewelry, watches, travel goods and much more. Every item can be tried on in the showroom in Antwerp and the Labellov experts are happy to tell you the history of a particular item and give you styling advice.
Brands that you can find in the Labellov store are Chanel, Delvaux, Louis Vuitton, Balenciaga, Prada, Gucci, Hermès and much more.
Your own designer items to sell? Consign them at the Labellov showroom and earn the best price. Labellov takes the work out of your hands and makes sure that your items get sold for the best price. It is very easy and actually very fun.
Visit the showroom, Verlatstraat 15 2000 Antwerp.