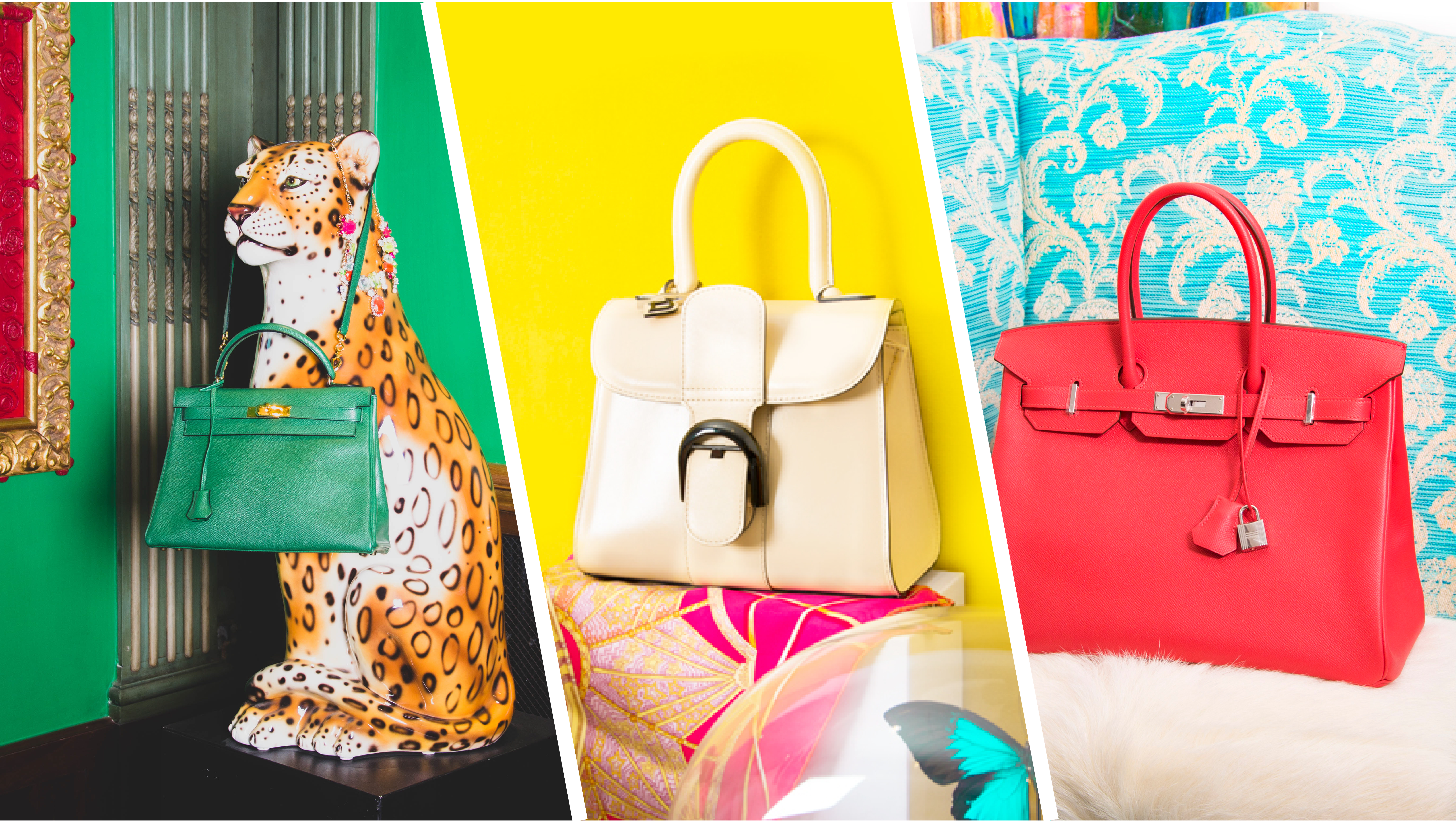 Labellov participates in Europe's biggest fair, the Design Market in Brussels! The Design Market has more than 20 years of experience and carefully selects its vintage designers. Iconic pieces are showcased by many international exhibitors. Labellov is a circular company and renowned reseller of high-end luxury bags and accessories. The company will select high-quality and unique pieces for its visitors during this event. Are you also a fashion enthusiast? Then come take a look at our booth and be ready to find the perfect item for your autumn-winter outfit at the vintage fair!
How to buy a Bag?
Are you willing to buy a bag? We are here for you! Labellov offers a wide collection of vintage designer bags from brands like Hermès, Prada, Chanel and many more. Are you looking for a special color or type of bag? Our team will be happy to help you find the perfect matching bag. We will be present on September 23 & 24 at the Tour & Taxis fair offering vintage designer products. VIP entrance available for the 23rd from 9 a.m. to noon.

How to Sell my Bag?
Would you rather sell your bag with Labellov? Great! We would love to help you out. Bring your items to us and our experts will be ready to discuss a price with you. With their knowledge, they will authenticate your bags and take care of everything. Your bags will be featured in various Labellov pop-ups, stores and fairs throughout Belgium. We try to sell your bags within the day to 6 months. Moreover, we will find the perfect customer to give your product a new life.
How to Sell my Hermès Bag?
Want to sell your authentic Hermès Birkin or Kelly bag? You've come to the right place! We are the most trusted reseller of authentic Hermes bags in the Benelux. This means, if you are looking to sell a Hermes Birkin or Kelly bag, you are at the right place on Labellov.com.
Call us, send an email or fill out the form here. Please send detailed pictures and specify the following info:
Model of the bag (Birkin, Kelly, Constance, …)
Exact size (25/30/32/35 …)
Material (please be specific - what kind of leather is it e.g. togo, epsom, chervre mysore, swift etc – you can find this on the invoice)
Does the bag come full set (with box, receipt and all its original accessories)
What is the date stamp of the bag (year of production)
Don't hesitate to contact us in case of questions, we are most happy to assist you.
Email to [email protected] or call 0032 3216 44 42 and ask for Birgit.
We LabelLOV you!
Labellov sells only 100% authentic luxury bags and accessories. You don't have your certificate of authenticity or box anymore? Don't worry, our team expands its knowledge every day. Labellov combines its expert knowledge with technology to assure you. We offer you a pleasant luxury experience and we make it easy to sell and shop at Labellov. No worries, if you can not attend the fair in Brussels. Labellov is present at several locations in Belgium such as Antwerp, Brussels, Knokke. We are very happy to help you in one of our stores or pop-ups throughout the year!