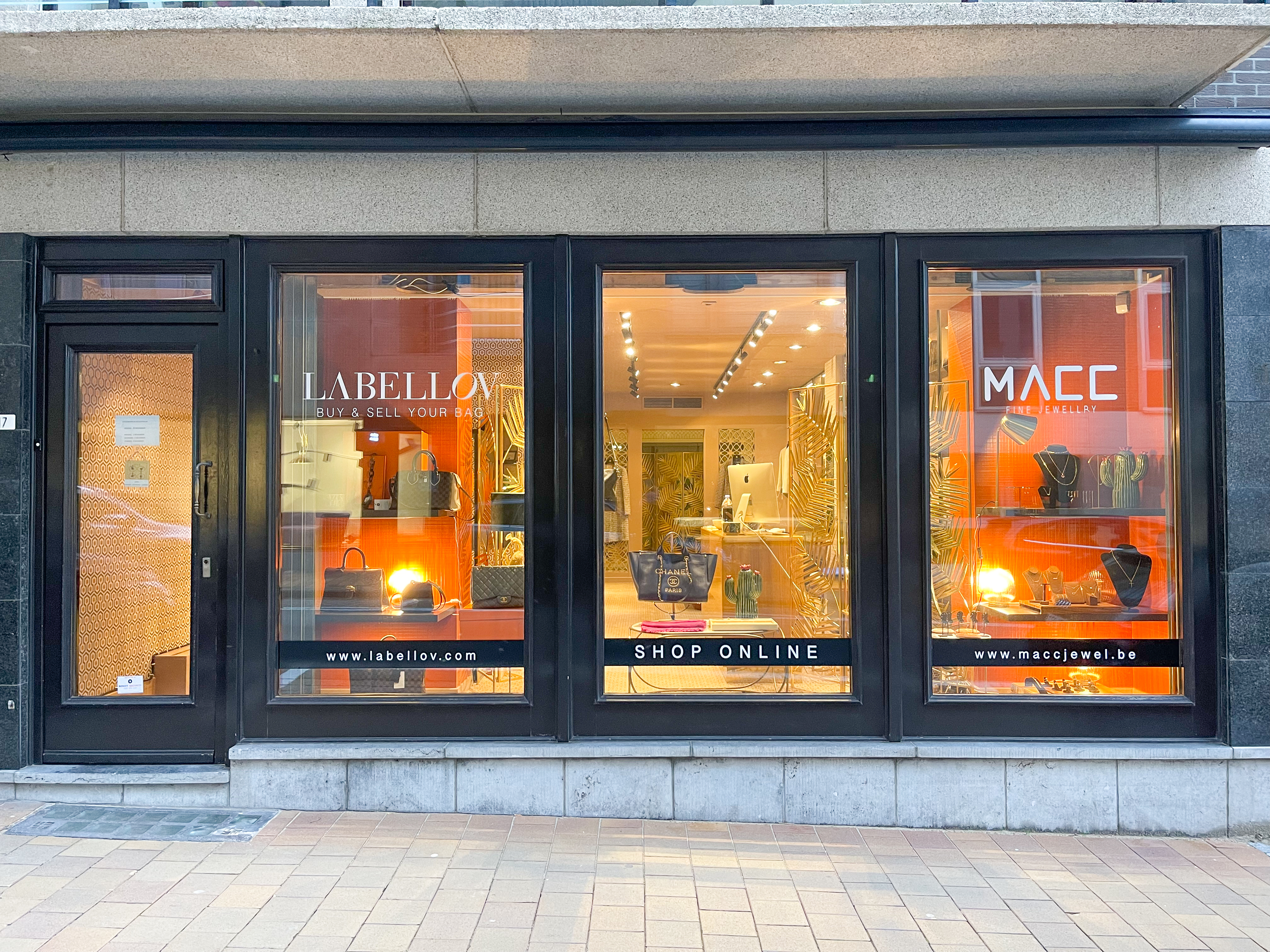 As we are gradually entering the new year, it is the perfect time to make a to-shop-list (alongside a hot cup of coffee) for the upcoming winter weeks. Planning a trip to the Belgian seaside? Make sure to include Labellov in it!
Labellov Knokke is the newest addition to the Labellov empire. We have opened a small boutique at the shore back in October, making it possible to deposit & sell your luxury bags or buy one of our beautiful preloved handbags. Knokke is known to be an upper-class and exclusive area, Labellov introduced the new luxury secondhand concept in this city a couple of years ago. After multiple successful Pop-Up summers and a very high demand, we have now decided to permanently become a part of the shopping scene in Knokke-Heist.
We offer well-seasoned clients the opportunity to safely bring their (vintage) luxury bags to our store. In this way they have a nearby and professional team that can assist them in preserving and selling their timeless pieces in the best way possible. On the other hand, Labellov is making a strong statement with its boutique in the heart of the fancy shopping district at the seashore: preloved luxury pieces are upcoming and provide an opportunity for a younger and broader demographic to buy these items as well. 
" The future of fashion is circular and we're here to make the difference! " 
- Birgit De Jager CEO & Founder of Labellov


Labellov Knokke is a must-see for anyone visiting the seaside. Our lovely store manager Catherine is at your service every Friday till Sunday, from 11AM till 6PM. The address of Labellov Knokke Golvenstraat 17, 8300 Knokke-Heist
Labellov Antwerp Verlatstraat 15, 2000 Antwerp
Labellov Brussels Rue Emile Bouilliot 61, 1050 Ixelles
More questions? Feel free to reach out to us!