LABELLOV Pop-up Boutique in Knokke
Visit the Labellov pop-up boutique in Knokke all Summer long. Find a carefully curated collection of highly exclusive vintage designer bags and accessories and shop unique one-of-a-kind collectors items.
SHOP & SELL
Visit the Labellov Pop-up in Knokke and shop and sell the best luxury items. Browse the carefully curated selection of designer bags and accessories from brands such as Chanel, Louis Vuitton, Hermès and much more.
Have your own items to sell? Bring them to the Pop-up store and Consign! No time to visit us? Please call or send an e-mail to arrange a pick-up.
Exclusive pre-opening weekend on 26th and 27th of June - open all weekend long from 12:00 - 18:00
Opening hours
July 2021
Open from Friday until Monday from 11:00 - 18:00
August 2021
1st of August until 15th of August
Open every day 7/7 from 11:00 - 18:00
16th of August until 31st of August
Open from Friday until Monday from 11:00 - 18:00
Please note the Labellov Showroom in Antwerp will be closed every Friday of July + August.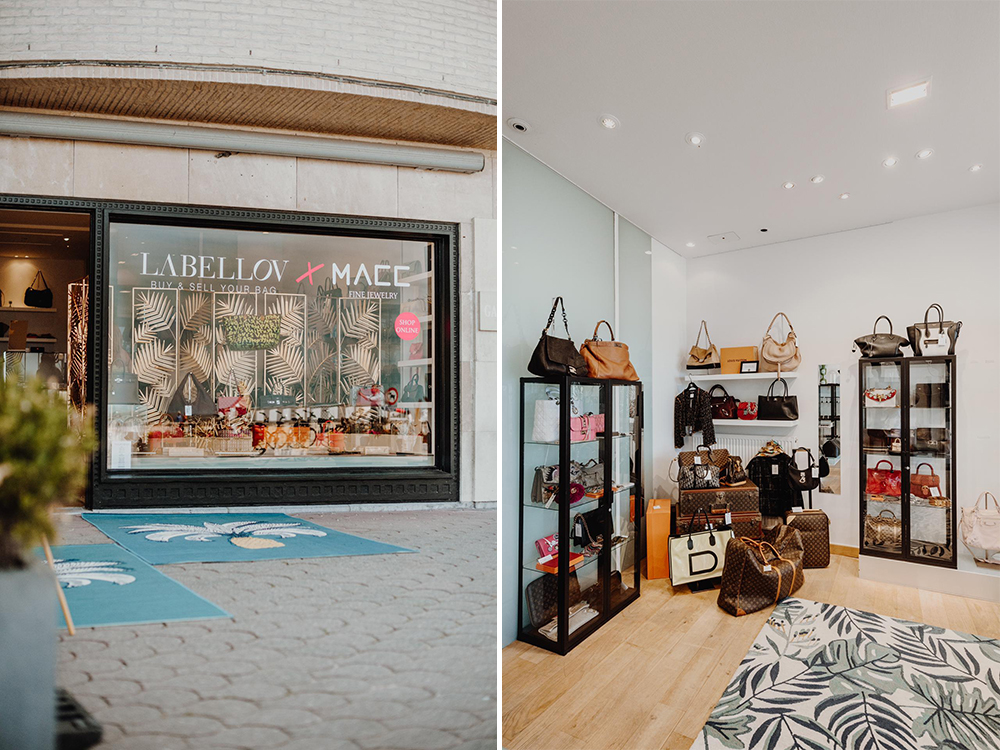 SHOWROOM IN ANTWERP
OPENING HOURS JULY + AUGUST
Monday 09.30 - 17.30
Tuesday 09.30 - 17.30
Wednesday 09.30 - 14.00
Thursday 09.30 - 17.30


Friday CLOSED



Verlatstraat 15 2000 Antwerp
[email protected] - 03/216 44 42
100% authenticity guarantee at Labellov secondhand luxury